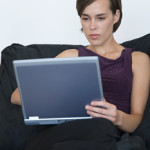 I am a writer. When I was a child, I said I wanted to be a writer and that is exactly what I became. Amazing, right? Well, on my journey to becoming a writer I realized that the conventional method of getting my work published is one that doesn't make very much money.
So I started to write online. I got paid writing for others and I still do. It's a great way to get money in the bank.
If I were starting out as a writer today, I would do things a little differently. I thought I would make a quick checklist of things I would do in order to become a freelance writer.
•    Website. I would start a professional website like this one to showcase my writing talents.
•    Promotion. I would then promote the website using article marketing, take out a Craigslist ad, and be sure that the site is optimized for keywords that clients would use to look for a writer.
•    Work quickly. Fast writing means more money. It's a fact – so I trained myself with a timer to write as quickly and effectively as possible without compromising quality.
And that's it. I learned the had way that the clients who pay the most money are the ones who are looking at my website. So, everything starts here.
I also learned the hard way that it is all too easy to get stuck. I used content mill sites, for example, for much longer than I needed to because it was easy to use them. (Sites like textbroker and thecontentauthority). I think these sites are great to help a writer gain experience but should be dropped after a few months.
It is far better to find clients who are willing to pay $30 a page or more. And yes, they are out there. It took me years to figure this out but they can be found!
One thing that helps me make extra money is using the freelance bid sites like Elance, which I have been using lately. I also get jobs by pitching potential clients directly. My ultimate goal is to make money through my websites but I need to continue writing for clients until that happens.