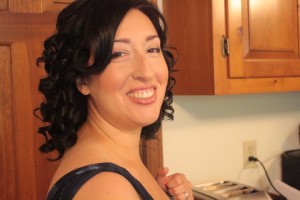 My name is Katherine Tsoukalas and I am a professional writer and internet marketer. I started my online business back in 2002 when I was living oversees in Germany. My work has been published in Family Circle, Herb Quarterly, Transitions Abroad and more. I also complete copywriting work for my clients.
Over the years, I've realized that true wealth and financial freedom comes from having multiple residual income sources. So, in 2005, I got started learning about internet marketing. It has been both a battle and a joy and this site is the culmination of all my efforts.
Since my journey to success is ever changing, I selected that as my Internet Marketing Blog title. This site is about both my success and yours and I will be sharing with you all the strategies that have worked for me or that I am hoping will work for me in the hopes that it will inspire you to follow a similar path for yourself.
My skills include content marketing, blogging, freelance writing, internet marketing, and search engine optimization. Recently, I joined the team at a local search engine optimization firm and am excited to put my skills to use to help clients succeed.
Be sure to sign up for my mailing list! The sign up form is in my sidebar. I'm offering a great freebie that will help you get started making money online. Also, feel free to get in touch for any reason at all. I love hearing from you!
Cheers!
Katherine